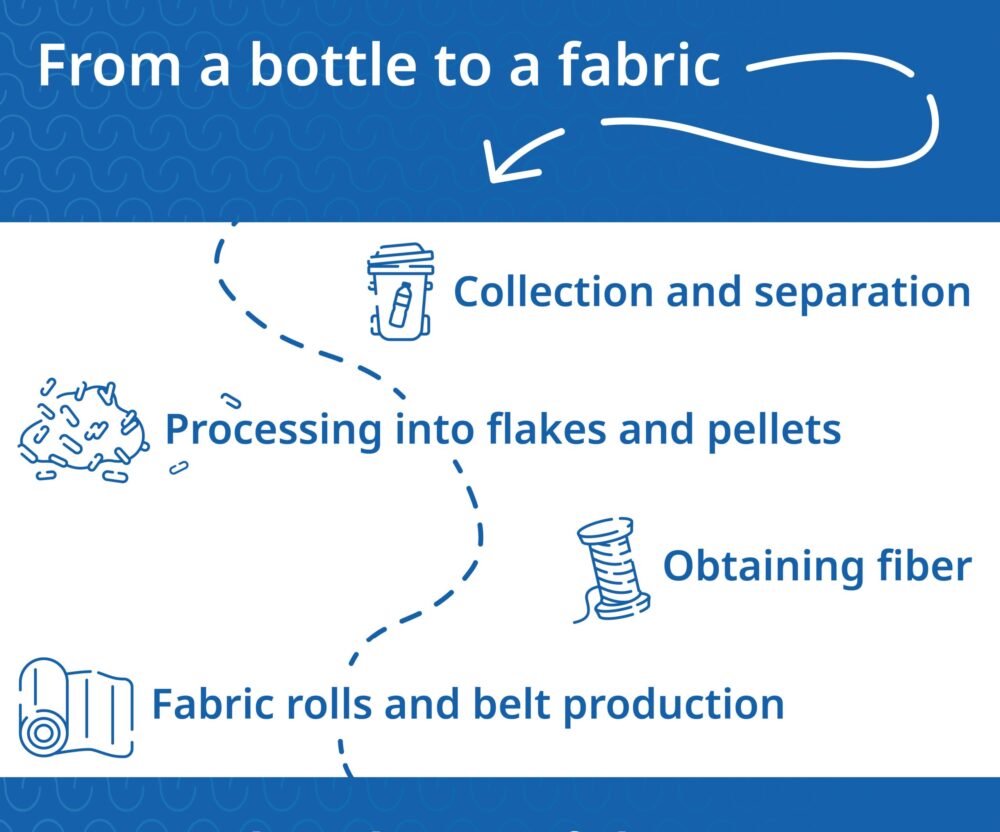 A steadily increasing number of airports join green incentives to meet the needs of their clients. New solutions across the industry emerge to achieve sustainability, which is an essential motivator for passengers. For us, Ammeraal Beltech, it is a firm belief that baggage handling solutions can further contribute to that goal. That is why we help airport contractors to provide the best and most eco-friendly belts.
Recycling holds the key
We have therefore taken our own initiative. Namely, conveyor solutions with the addition of PET fibres. We found the possibility of using recycled material as an element of our products without any negative changes to the belt specifications, at high loadings or temperatures even. More specifically, used plastic bottles, once disposed of in the appropriate bin, are processed into flakes, then pellets and further recycled polyester fibres, eventually replacing the use of the virgin one. This is the perfect blend to use in Ammeraal Beltech's airport solutions, and thus help all airport operators in their next step towards sustainability.
Everybody wins
The efficient operation of an airport requires top-performing equipment. We don't just supply such equipment, we do it sustainably. Be it longer belt life, recycled fibre belts or reducing carbon emissions and energy consumption with AMMdurance, Ammeraal Beltech's belts for baggage handling systems contribute to this objective. All in all, as a sustainable company, we are doing everything we possibly can to promote environmentally friendly belting solutions, because we believe that such solutions are the only way forward.