UK airports and airlines are being called to bid for up to £56m in funding for new routes over the next three years.
Of the total funding, approximately £17.5m is being made available to bid in 2015/16 and around £20m a year for each of the remaining years.
This start up aid will be made available through the Regional Air Connectivity Fund, which was announced by the government in June 2013 for airports handling less than five million passengers a year.
The aid will create new routes and jobs in the regions, while boosting connectivity and increasing trade.
Commenting on the funding, UK Aviation Minister Robert Goodwill said: "Smaller airports are vital to local economies and ensuring they thrive is a key part of our long-term economic plan.
"I hope this further funding will help other areas sustain economically important connections too."
"I want to encourage the industry to apply to expand their routes, to generate UK growth and jobs, as well as boosting our trade links with countries all over the world."
The Regional Air Connectivity Fund has already been partly distributed to support strategic routes to London from Newquay and Dundee but is now being extended to bid for more routes.
Treasury chief secretary Danny Alexander said: "This fund has already supported valuable services like Newquay's London route, which has a return of 2.5 for every pound invested, making it great value for taxpayers too.
"I hope this further funding will help other areas sustain economically important connections too."
Airports and airlines will need to provide evidence to show their proposed route will generate local benefits and represent value for money to be eligible for funding.
The initial application stage will close on February 25, with a shortlist of bids to be announced in March 2015. A list of successful bidders will then be published in June.
---
Image: The aid will create new routes and jobs. Photo: courtesy of the UK Government.
Free Report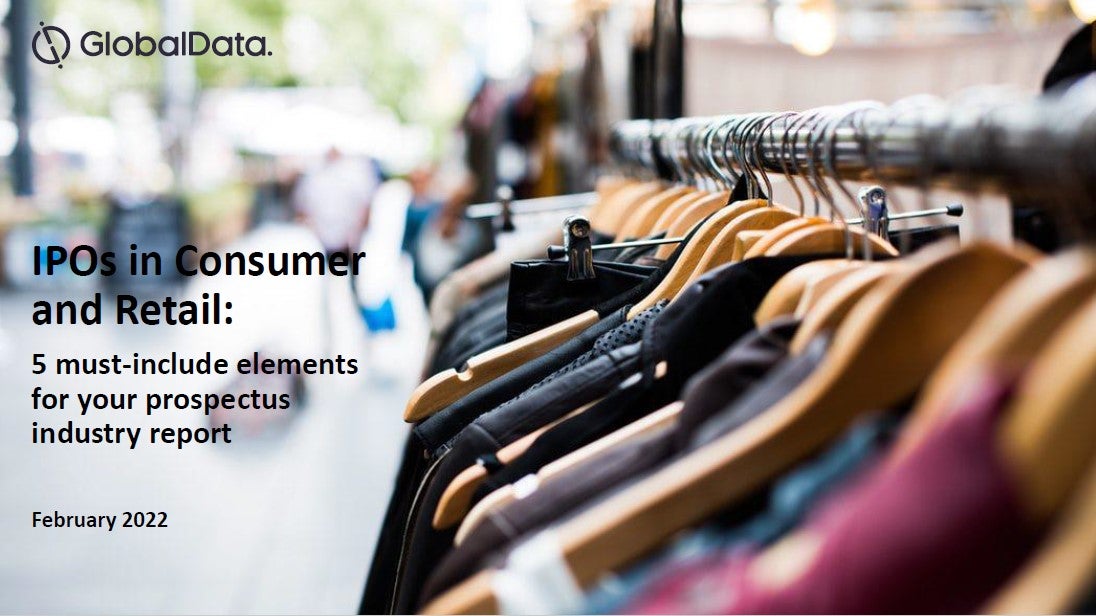 What's missing from your IPO industry assessment?
IPO activity all but stopped in 2020, as the investment community grew wary of the effects of COVID-19 on economies. No matter how deserving a business was of flotation, momentum was halted by concerns of when a 'new normal' of working patterns and trade would set in. Recently, sentiment has changed. Flotations picked up again during the second half of 2021, and now in 2022 the mood is decidedly optimistic. Business leaders have their eyes on fast rebounding economies, buoyant market indices and the opportunity once again to take their businesses public. As a result, global IPOs are expected to hit back this year. With GlobalData's new whitepaper, 'IPOs in Consumer and Retail: 5 must-include elements for your prospectus industry report', you can explore exactly what is needed in the essential literature. GlobalData's focus lies in the critical areas to get right:
Macroeconomic and demographic environment
Consumer context
Industry environment
Competitive environment
Route to market
Interested to learn more about what to include in your IPO Industry Assessment report? Download our free whitepaper.
by GlobalData